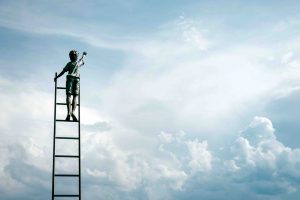 Being a young enterprise, you have a product and you have your first set of paying customers. Now the challenge is to take your product to market, generate volumes and gain market share. What are the strategies and plans that you need to adopt to generate a list of prospective customers whom you could pitch your product to? This is where start-ups usually hit a road block. Most new entrepreneurs are unaware of what to do to put in place a robust and scalable lead generation strategy.
Any good go-to-market strategy should have an 'Inbound' and 'Outbound' lead generation plan.
Inbound is about helping potential customers find you on the net and Outbound is to proactively search for such prospects and inform them about what you have to offer. No go-to-market plan is complete without a good mix of both strategies. A lot of start-ups just follow the 'Inbound' route as it costs less. But fail only because they are not consistent with the actions that need to be taken regularly for driving traffic to their site. So a mix of both will help to ensure a steady flow of 'qualified' leads.
So, what is a 'qualified' lead? A qualified lead is one who has heard about or found your product and has evinced interest, though there may not be an immediate need for it. Such 'qualified' leads help to reduce the selling cycle and improve chances of converting the same to a customer. Most leads may not buy immediately which is why you need to also have a strategy in place to nurture the lead till closure.
Briefly detailed below are some typical actions that could be implemented as part of your lead generation strategy:
Website:
Build an informative, interactive and well-designed website, with as many CTA's (Calls-to-Action) as possible to enhance the visitors experience about your product and help take an informed decision. The navigation should be simple and quick with the prime objective of keeping the visitors engaged as much as possible thereby extending their stay on your site and improving the chances of converting them to prospective buyers.
Content:
This is the most critical component of your marketing strategy. To provide good content on your site you should first be absolutely clear about who your target audience is. All content created and published should be relevant and valuable to that target audience. This is what will attract such visitors to your site and keep them engaged for the maximum time. It will also ensure repeat visits and help to establish mind-share for your product and thought-leadership. Don't forget, most prospective buyers do a lot of due diligence before buying anything. You should figure in that process. Content includes Blogs, White Papers, Case Studies, Newsletters etc.
Social Media:
Make sure you have a good digital marketing strategy, which includes promoting your product or service in all social media platforms like Facebook, LinkedIn, Twitter, Google+ etc. These platforms are being increasingly used for lead generation, as people search for information and research what they looking for using these platforms.
Direct and Email Marketing:
This is by far the most popular lead generation strategy followed by most. A well created and targeted mail campaign can help you get in front of people quickly and share relevant information that they may otherwise miss while searching the net. To get the desired results, a typical email campaign should follow a clear plan:
Create the database of your target segment
The campaign should have a Teaser, Main Mail and Follow-up Mail with 3-4 days gap in-between
Cold calling and follow-up calls. Both should be well scripted, with a plan to handle FAQs.
A good product training program for the tele-callers
Online Ads:
These could be just display or pay-per-click (PPC) ads on other websites, search engines or popular platforms.
Having put in place a good lead generation program, it is also critical to have well defined internal processes for Lead Allocation to sales and Lead Nurturing. Most leads do not decide immediately. But having evinced some interest in your product they will buy one day. Lead nurturing will significantly improve the chances of converting the lead into a customer.
My next post will discuss what goes into building a good Lead Nurturing Process. In the meanwhile, trust the above helps to either build your lead generation plan or reinforce what you have already implemented.
Hang in there and stay the course! Consistency and determination is the key to success!
The author, Srikanth Vasuraj, is a Business Consultant focused on Mentoring and Advising start-ups. He can be reached at +91-98454 78585 or srikanth@nodiva.co.in . For more information please visit www.nodiva.co.in .
Latest posts by Srikanth Vasuraj
(see all)