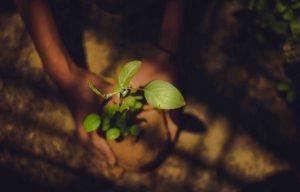 This is the most critical and heart-breaking part of acquiring customers. It can sap even the most persistent. But there is no alternative if you want to convert your qualified lead to an invoice. In the first place, consider yourself lucky you have a set of qualified leads. Most start-ups do not enjoy that luxury. Now it's only about how you grab this opportunity with both hands and push and prod them to a decision.
Having said that let me tell you there is no 'best' or 'sure fire' way of nurturing leads. You have to feel your way through. But remember, whatever you do be consistent.
What is Lead Nurturing? It is the consistent process of keeping the lead engaged with a series of focused and relevant content that is both informative and educative about your domain and its impact on the prospect's business.
Please note, this engagement may very well be just one-way. The lead may or may not respond. But you can rest assured that the information you are sharing is being read, assimilated and filed away for future reference. More important, you are in the process establishing high recall for yourself and your company. The idea of lead nurturing is to get you the inside track in a highly competitive environment where there is a surfeit of information and try and evoke a reaction, be it a step towards a decision or start a conversation or just a response, with the kind of content that you present.
What is the kind of information you should share with the prospect? This is something most sales people ask me when we discuss lead nurturing. Having understood the target segment from where the lead has emanated, you need to come up with content that is relevant to the prospect and adds value to the prospects business and decision-making process. The content could be anything like Blogs, Customer Use Cases and Testimonials, New Customer Acquisitions, a New Use Case, White Papers, Company Newsletter, Webinars, new product development or enhancements etc. You could also share links to relevant blogs on other sites which could help to improve the prospect's knowledge and intellectual property. Share lists of customers in their line of business or located in their part of the woods. This could help as most customers suffer from 'herd mentality'. If someone from their domain or region or locality has taken that leap of faith with you, then you must be 'Ok'. So share as many such confidence boosters.
Another innovative way would be to visit their website, understand their business, the processes they could be following and try and build a possible Use Case specific to their business where the benefits from using your product or service could be better highlighted. I find this a very powerful method as nothing will convince the prospect more than transplanting an idea in their environment and making a point.
If you start to think out-of-the-box I am sure you will come up with many more innovative ways of keeping your prospect engaged. Keep ideating and coming up with new ideas of how to keep your prospect engaged. Trust me, pressure of targets brings out the 'Einstein' in most sales people.
What is 'consistent' engagement? I am often asked how often should one write to the prospect. How consistent is consistent? How often is too often? It all depends on where you had reached in your interactions with the lead. That will help you to judge the level of communication you need to employ with the prospect.
If the lead has visited your website and filled a form to download some resource and you have sent a 'Thank you' and 'Introduction' mail to which there has been no response, then in the initial couple of weeks from first contact you should keep sending some information once every week. If there is still no response, then thereafter slow it down to once a month.
If the lead has either taken a product walk-through on your site or you have connected and given a product demo and thereafter drops from the radar, then keep pushing a lot of product information and customer use cases. Again keep up the pressure once a week for a month or so and thereafter taper off to once a month. During this time you could also volunteer some special price schemes to elicit some reaction.
If the lead disappears after a demo and price discussion then in all probability they are studying competitive products and/or going through the internal process before a decision. This is when you need to share more information on business benefits and ROI. Information that would help the user get the necessary approvals. The follow-up should be intense, probably once every 2-3 days for 3-4 weeks. Follow-up should also include telephone calls.
The above is only to give some directions on the approach you could adopt to take a lead to closure and not necessarily the only way. Your actual interaction with the prospect will determine your line of action.
During all of the above or wherever you may be in the sales process it is important to get the prospect to give some indicative timeline at the very least. Understand his use case and reasons he is even thinking of your product. If you know why he is out shopping, you then have the opportunity to tailor your communication accordingly. All this is part of the lead nurturing process.
But remember, don't lose wind. Keep up the efforts. Not all will actually close. But such lead nurturing has yielded closure rates as high as 45-60%. That should encourage you to keep pegging away. Results will surely follow.
The author, Srikanth Vasuraj, is a Business Consultant focused on helping start-ups to grow. He can be reached at +91-98454 78585 or srikanth@nodiva.co.in . For more information please visit www.nodiva.co.in .
Latest posts by Srikanth Vasuraj
(see all)