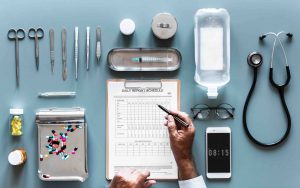 Chennai is the Healthcare Capital of India; That's a fact. Healthcare and Education are also the two areas that stand to be disrupted in the hands of an entrepreneur in this country and Globally. Yet, time and time again, We witness entrepreneurs building solutions that have no relevance to any of the pressing needs of those in the healthcare ecosystem  – be it hospitals, clinics, doctors, physicians, administrators or those who perform the operational tasks of these institutions.
We decided to turn this on its head, and bring the two stakeholders together, give those interested to disrupt the space, with a chance to "Live-in" with these stakeholders for a week, understand their world and find opportunities to make things better. We believe that anything you can do to make the lives of these stakeholders better, improve efficiencies, tap new opportunities, visualize data, will all significantly enhance the care that the patients enjoy.
We asked many entrepreneurs who are working in the healthcare space, what their biggest constraint has been, and most often than not, we heard the phrases "access to hospitals" mumbled somewhere in between. We decided to do something about that.
In50hrs Healthcare Edition (June 2nd – 8th), unlike the typical In50hrs, will run a tad bit over 50 hours. The first five days are an immersive experience to be in a hospital, and understand the world of hospitals (and few other healthcare partners), and for you to witness what goes on in their day to day professional life.
Over the five days, Physicians, head of units – be it labs, operating theatres, general practitioners, nutritionists, along with the CIOs and several experienced entrepreneurs will both share some of their pain points that you can solve, or will be there for you, to answer any questions you might have.
The Weekend that follows that, follows the general template of In50hrs as we do it – and explained at www.in50hrs.com#agenda – a bootcamp, followed by pitch sessions, forming teams, building the prototype – except that here, in the end the jury are going to be the head of units and CIOs of hospitals. Should your prototype seem to show promise, you will be granted an extended six months, and access to deploy your solution at the hospital and a guarantee (on success) to be your first referral customer.
if you know of aspiring entrepreneurs in the space, do let them know.
More details and registration at www.in50hrs.com/healthcare
Latest posts by Vijay Anand
(see all)