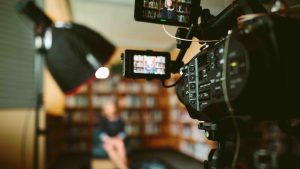 One of the biggest challenges facing start-ups is getting the right talent. Or rather, in attracting the right talent. There is no dearth of talent in the market, but getting the right people to join your fledgling organization is a problem that most start-ups face. Why? Very few people want to join an 'unknown' entity.
One other problem plaguing the technology world is 'resume fraud'. Candidates hype their resume, a more skilled person writes the test, telephonic interviews are taken by someone else to get a better rating and more often than not the fraud is discovered only when you get to meet the person face-to-face or after the person actually joins. By this time you have spent a lot of time, effort and money in hiring that person. This is something a start-up like yours can ill afford.
There could be a way out of this conundrum. A slow but steady shift is taking place across the globe in the way companies are innovating recruitment processes using the latest technology. Companies are seeking to drive a paradigm shift in the way they acquire talent making it more effective in acquiring the right talent. The new age talent acquisition process is 'Video Interviewing'.
I am sure you will wonder what is different and innovative about this. Don't we all use Skype or Webex or Go-to-Meeting for such interactions? Yes. You do. But it is mostly for personal interactions. Have you thought of making it a part of your business process?? Have you thought of making video interactions an integral part of your recruitment process?
There are solutions available for such video interviews on a pay-per-use SaaS model. Is it the same as a Skype interaction? No. It is much more. It helps you to incorporate videos right from the early assessment stage. In any typical recruitment process:
Instead of initial telephonic interviews, you can send out a set of standard questions to the short-listed candidates and they can video record their responses in real time and upload the same to the platform. They can do this at their own time and from anywhere, even using their mobile device.
You can review these videos at any time convenient to you, which relieves you of spending prime work time on such interviews and thereby making your day more productive.
You get to see the candidate in the first round itself, giving you a better feel for and assessment of his or her suitability and baseline the candidate's attributes.
You can also have virtual panel interviews, making it more convenient for all the stakeholders in the organization.
The further shortlist is now even more refined and you can now also use the platform for real time one-on-one video interviews.
You then invite just 1-2 right candidates for a final face-to-face interview and make an offer to one or even both.
So how does this benefit you as a start-up with your talent acquisition?
Reduces cost of hire as it reduces time-to-hire and travel costs.
Brings in predictability and reliability to your hiring process. Helps to avoid instances of fraud.
Introduces a 'Wow' factor that could enhance your reputation with the candidates, making your organization more desirable to join.
No upfront investments, as most of these solutions are available on a Monthly Subscription basis.
India too is not far from adopting such means to enhance and enable their hiring process. Such solutions are available in India now. India also has its first video based job portal. So this is the future of talent acquisition and will help young enterprises like yours to better showcase your organization and attract the desired skills.
The author, Srikanth Vasuraj, is a Business Consultant focused on Mentoring and Advising start-ups. He can be reached at +91-98454 78585 or srikanth@nodiva.co.in . For more information please visit www.nodiva.co.in .
Latest posts by Srikanth Vasuraj
(see all)