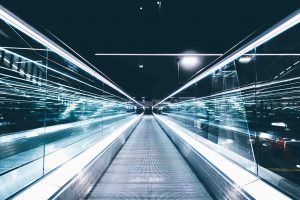 Last few months have been full of uncertainty and choice. It is rare that life provides us with an opportunity to step back and ask ourselves the all important questions of what makes us happy, and what do we really want to do with ourselves. It is even more rare that it simultaneously provides us with the right context to help us answer those questions. Over past few months, I was offered both, due to circumstances ranging from tragic to serendipitous on personal and professional front.
I am glad to share with my friends that my instincts have led me towards attempting to do another startup, instead of continuing with the venture investing business. At Canaan, we have built partnerships with entrepreneurs who we feel very proud to be associated with. We will continue to back and support those relationships, both institutionally and personally. However, I will not be making fresh venture investments. I am now on a lookout for a co-founder and an opportunity, which provide me with an uncompromising mix of fun and challenge over next many years. I look forward to help, support and guidance from my friends in startup, investing and corporate world, as I charter into what is always an unknown territory.
As I discussed these options with few close friends early on, something strange happened. Two of my good friends, entrepreneurs themselves, came back and solicited help on issues they were facing, in a way they never had before. Perhaps my position as a prospective investor in future drew boundaries on what they felt comfortable sharing with me. With those boundaries gone, new conversations opened up. I hope that I will continue to have the opportunity to share perspectives, which being on both sides of the table has allowed me to earn.
42 is a good age to begin. Again.
Latest posts by Alok Mittal
(see all)