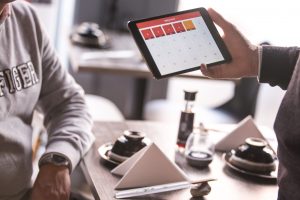 Last week, I was booking a hotel through a large global booking platform – there was an error on their site due to which an incorrect booking happened. What happened next was surprising – customer service denied that there could have been an error on the site, and refused to help. They claimed that they had "proof" that there was nothing wrong with their site. I suggested they share the "proof" else I would take legal action – promptly enough, a supervisor intervened, admitted to potential error at their end, and promised to rectify the situation.
Last week as well, I was talking to a cab driver, as many of us now do on our regular use of cab services. The driver mentioned that he uses two large cab hailing apps, and sees a difference in customer behavior in bookings from them – in spite of the fact that the customer profiles are similar. He in turn, behaves differently with passengers booking from the two apps.
In contrast, a particular global ecommerce shopping company trusts its customers, unless there is a concrete reason not to, and empowers their customer service agents to resolve marginal issues immediately. I remember myself admitting to my inadvertent error on their site, and they still providing the allowance in view of my longstanding relationship with them.
As someone running startups, we care deeply about our organizational culture. It is worth thinking about our "customer culture" – what behaviors do we want to inspire in our customers, and how do we design and propagate that behavior?
Being in the lending business, establishing the right customer culture is critical to our business. Do we treat customers with respect and transparency, and would that inspire our customers to behave similarly with us? Do we put customers first, and would they in turn put us first in the queue of lenders? Do we create incentives for our customers for prompt payments and responsible use of funds? Shaping some of these elements can alter the quality of our business significantly.
Similarly, ours is a business where we say no to most of the prospects applying to us for loans. How do we ensure that those turned-down prospects are not our detractors but our promoters? Will our transparent and constructive communication on what they can do to improve their creditworthiness, prompt them to effect positive change and consider our business again? Again, that is the essence of our brand, and that has the power to shape our customers' behavior.
In services businesses, the core of the brand is in the service. However the drivers go much beyond conventional marketing measures. A favorable customer culture is rooted in the right product/service design, and not just in customer service. Next time you have a product meeting, don't just put a chair representing the customer in there – put a mirror in front of it, to reflect on how your customers are likely to behave depending on decisions you make around your product and processes.
I would love to hear from you on what you have done to shape your customers' behavior! Do write in and share.
Latest posts by Alok Mittal
(see all)