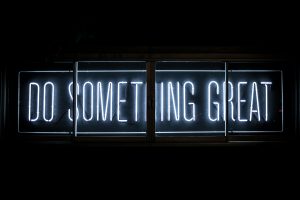 Why you do a Startup ? By Chance or you are totally frustrated with a Problem you face on a regular basis or You want to make big loads of Monies or You are passionate about something or You do not want to miss the Wave ??
There are lot of Questions you ask or should ask and be clear and concise about why you are doing this Startup. First , you have to figure out the real reason of Doing the Startup – May be in any Domain.. !! Why I am Doing this ?? Find the Real Reason !! Think in Think Out and Find the Real Reason while putting yourself into Customer shoes (If you are customer , would you buy that Product/Service and why you should be even looking at this kind of company and Would you shell Money from your own pocket !!
If this is in Enterprise Software/Consulting Domain , you could figure out the Total Market opportunities by reports from Gartner/IDC etc and then can see the Subset of the Total Market and clearly reach on to the Niche Area of that Market and what Pain Point you are solving for the customer !! Me too Approach could work in some situations but generally not !! There has to be real value proposition for your customer as it would be too difficult for him to change for the Vendor or Software or SI they are currently working with !!
In Consumer Internet Businesses , is it only about Traffic or more Numbers adding to your App. But Real Question to answer is to find whether these guys would buy that even if its $10 Per Month or which way you could monetize from the same and make Monies out of that.. !!
Finally, Be in Any Business , Company would be successful only if they could make Right Product (Finding the Need) , Pitch on Right Market and Finally Customers are feeling WOW factor to shell out the Monies to buy that Product/Service.
Any Questions !! Send to : virensarna@gmail.com
Thanks
Virendra Sarna
Latest posts by Viren Sarna
(see all)