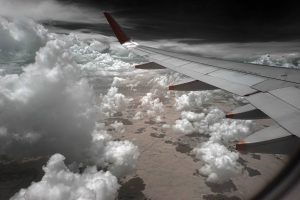 Lufthansa and TiE are bringing you the next edition of Runway to Success. Runway to Success is a TV series which will be broadcast on ET Now, and the training camps all over the country would be conducted in association with TiE. Some highlights of the program:
The winner of this series would win a seat at Stanford University's prestigious Design Thinking Boot Camp, along with A Lufthansa Business Class ticket to the US and mentorship at TiE, which alone is sufficient reason to jump into this program.
Each episode of this TV series will have two segments: In the first, a success story of a path breaking entrepreneur will be shown to inspire you. The second segment will have three selected entrepreneurs present their business idea to the star entrepreneur. Winners from each episode will be elevated to semi-finals and then grand final where the winner would be declared.
Participation is absolutely free!
Besides the winning part, there is the absolutely incredible opportunity to connect with the who-is-who of Indian start-ups eco-system, biggies of entrepreneurial world and fellow passionate entrepreneurs which can be a huge boost to your confidence and acumen ship.
Last year, 20,000 entrepreneurs from all over India applied for this program, fighting for 27 precious seats.
TiE sponsored boot camps would be conducted in major metropolitan cities, where leading entrepreneurs would share their stories and teach how to become an entrepreneur.
You can register for #RunwaytoSuccess Program right here. You can follow the hashtag #RunwaytoSuccess on Twitter for latest updates and stories. More information about this program can be found here.
Alok is a first generation entrepreneur, currently CEO and Co-founder of
Indifi
, a platform for small business lending.
Alok is a board member at
TiE Delhi
, and a founding member of
Indian Angel Network
.
Prior to Indifi, Alok ran India venture operations for
Canaan Partners
in India, with focus on internet, technology and BPO space. Earlier, Alok cofounded JobsAhead.com, a leading job portal which was acquired by
Monster.com
. Alok is a computer science graduate from IIT Delhi and, postgraduate from UC, Berkeley.
The views expressed on this site are personal views of Alok, and do not constitute an offical opinion of any company or organization.
Latest posts by Alok Mittal (see all)