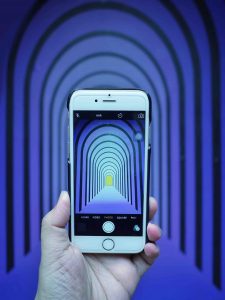 Have been talking to many "mobile app" entrepreneurs of late, and one question I get consistently is around how they should think about metrics for mobile apps, to gauge early traction, and with an eye on first round of investors. Here are some thoughts.
In my view, valuable mobile apps fall in two zones – apps which will have tens of millions of users over time, but might not have a short term monetization model; and those which would have fewer users but strong anticipated monetization (think few hundred rupees per active user – a million monthly actives and Rs 100/monthly active gives a $20M annual business.) By and large, I am seeing the first kind of businesses in the Indian market, perhaps because mobile payment and monetization is still nascent. Getting stuck between these two end goals is generally not attractive to venture investors looking for scale.
Here are some metrics that startups and venture investors are using to assess early traction:
User growth: Installs and active installs are the first line metrics. Some notion of active users measured at a frequency which depends on usage context of the application – could be daily actives, weekly actives or monthly actives. One thing that seems to have lost emphasis since web days is the virality coefficient – have not seen great examples of viral growth of apps, perhaps because content sharing to app install workflows still seem broken. At a more operational level, tracking the pre-install and uninstall funnel can provide great optimization tips.
User engagement: This is perhaps the most important one, and where I have seen most distortion. Active users and/or percentage of users active, IMHO, are not great ways to measure these, because they interfere with user growth metrics – higher growth can lead to larger number of active users without improvement in app experience; lower growth can make the percentage metric look better. In my view, measuring cohorts is the best way of gauging this. First, active user cohorts (i.e. what percentage of users who installed in a particular period are still active). Second, activity level cohorts (i.e. how is the cumulative activity by a cohort of users growing). Active user cohorts provide an insight into leakiness of the bucket. The second one, of rising engagement – for great apps, activity level cohorts are rising charts, not falling over time. The metric of activity at the app level could be sessions per day, average screen views, time spent, or other metrics important for the business (such as messages sent for a messaging application). Note that the DAU/MAU metrics are sometimes used to assess user engagement, but for reasons mentioned above, they are not great metrics for engagement.
Key application tasks: A measure of how well and how often are business tasks being accomplished. These depend on the application intent – for example, in a match making app, this might be the funnel into generating a match. Very often these might be "funnels" and not single metrics, and it is a very useful tool to figure out where the flow of actions is constrained (i.e. conversion to next stage of funnel is low), and then fix those to optimize the funnel.
I have not included monetization metrics above because for the first class of applications, that can be solved at the next stage of business evolution. However, providing a directional sense of monetization mechanism and per user potential is important in setting scale expectations from the business. I have also not included a measure of "design excellence" above for lack of an objective measure – it is certainly something that is very important to provide a great user experience, and attain some of the metrics listed above.
Would love to hear from mobile app entrepreneurs on this forum on what they have found effective to gauge the progress of their businesses.
Latest posts by Alok Mittal
(see all)