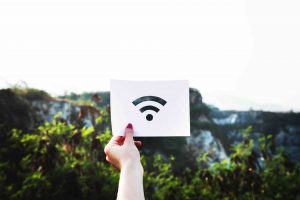 Medianama has a good analysis and initiative on the Net Neutrality issue. Read up and make yourselves heard here.
This debate has had interesting arguments globally. To the extent, I have been able to follow, there have been a ton of bogus arguments on both sides, thereby confusing the core issues. In my mind, the core issues are around (a) adherence to standard protocols to ensure that applications can rely upon the same; (b) creation of open communication platforms, as a goal in itself, to spur innovation around those networks; (c) clear communication around inclusions, exclusions, and dampeners in any given telecom package – an issue of consumer protection; (d) curbing monopolies that can be promoted by telecom service providers also being in app business and providing unfair advantage to their own apps/services.
Join in on the conversation!
Alok is a first generation entrepreneur, now in the venture capital business. Alok heads up venture operations for
Canaan Partners
in India, with focus on internet, technology and BPO space. Alok is also a founding member of
Indian Angel Network
- an organization comprising successful entrepreneurs looking to invest in seed stage businesses. Prior to this, Alok cofounded JobsAhead.com, a leading job portal which was acquired by
Monster.com
. Alok is an active charter member of
TiE Delhi
. Alok is a computer science graduate from IIT Delhi and, postgraduate from UC, Berkeley.
The views expressed on this site are personal views of Alok, and do not constitute an offical opinion of any company or organization.
Latest posts by Alok Mittal (see all)